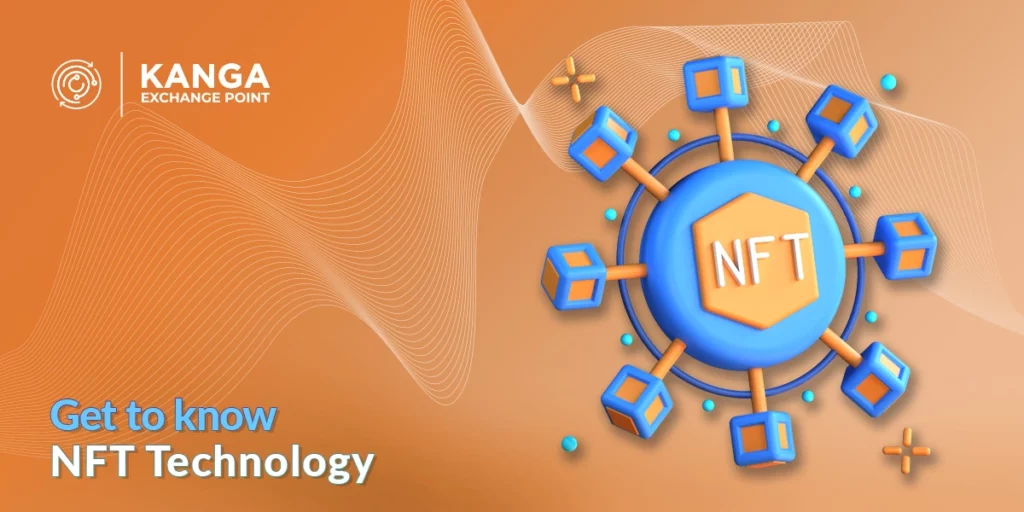 Can blockchain be called a revolutionary technology of the 21st century? Certainly! It surprises with new solutions and successively enters more and more spheres of our lives, while causing a lot of discussion and understatement. It was no different in the case of the NFT token, which at one point reached the peak of popularity, and thus caused an avalanche of questions. What is the NFT and what is it used for? Why its popularity? Does it have any value? What is its future? 
One thing is certain, opinions about it are divided. There are many skeptical opinions according to which NFT is a simple scam. However, there are also more favorable voices, saying that tokens can have a major impact on the development of the wider entertainment or business world. 
What is NFT? 
NFT is an abbreviation for Non-Fungible Token,or non-exchangeable token. The term- non-fungible must be considered key when describing the essence of NFT, as it has no equivalent in any objects or currencies. Thus, each token represents a unique digital asset or component, with no analogous counterpart. It can be said that the holder of an NFT, has access to something unique, one of a kind. It seems that it is this uniqueness that has made NFTs popular and perceived as something that can be of great value.   
What does NFT have in common with Blockchain technology? 
Blockchain is most often associated exclusively with cryptocurrencies. However, NFT tokens, like virtual currencies, also take advantage of the security provided by the technology. Each token can thus be described as digital content linked to the blockchain. With this combination, we can be sure of who owns a given token. Regardless of its form, the NFT must have a digital record, a declaration that a particular token has an assigned holder and exists in only one version. It seems that this is why the non-exchangeable token has found its use as a proof of authenticity.
For NFT technology, Blockchain is first and foremost security. The unique data of the token greatly facilitates the verification of the owner and the transfer of value between successive holders. In addition, each creator or owner of a particular token has the ability to store certain information in it. 
Blockchain also makes NFT extremely difficult to hack. Only the loss of access to a given token when the platform that serves it is suspended can be considered a significant threat.
What could be an NFT token?
As you already know, non-exchangeable tokens can take a variety of forms. However, it is worth adding that, in addition to NFT, there are also so-called exchangeable tokens. What is the difference between them? Exchangeable tokens represent the same value and, in opposition to NFTs, can act as a cryptocurrency. We can distinguish among them payment tokens, value tokens or security tokens and utility tokens. 
Non-interchangeable tokens, on the other hand, are primarily unique digital assets that can represent any resource. They can be text files, photos, videos or music. All these examples can be generally described as digital works of art. It is also worth distinguishing tickets for cultural and sports events or digital collectibles. Examples of the latter include collector cards. One of the stars of the popular YouTube platform, Logan Paul, sold about 3,000 NFT cards, including many Pokemon cards. This brought him a profit of more than $5 million. 
NFT technology has also begun to be used in the video game industry, making it possible, for example, to personalize one's in-game character or get unique vehicles or weapons for it. It seems that nowadays the ideas for using non-exchangeable tokens, are endless. 
Why the popularity of NFT? 
Undoubtedly contributing to the popularization of NFT was the CryptoKitties game, which was launched in 2017.  It involved the adoption, care and trade of virtual cats. The game stood out because each cat was unique. In a very short time, it gained a whole lot of fans who were ready to spend any amount of money to buy, one-of-a-kind cats. 
The next step to the popularity of NFT was the news that the works of one of the digital artists, Bleep, reached a price of nearly several hundred million. Meanwhile, in 2021, the world had the opportunity to hear that the first post that appeared on Twetter was stocenized and sold for $2.9 million.
It is worth mentioning that NFT is also gaining popularity as a way to trade digital artworks. Thanks to this, many artists have seen opportunities to monetize their work. The same is true for celebrities, athletes or even influencers who create non-exchangeable tokens for their fans.
There is no denying that NFT technology is currently undergoing a renaissance. This involves not only enormous popularity, but also money. Many media outlets report that shares involving NFT can reach prices in the millions of dollars. It seems that it is the high sums that make more and more people from the world of art or business interested in tokenization. 
Does NFT have a future? 
Surely everyone who is interested in the technology described here is asking themselves, is NFT just a temporary trend? Will it disappear as it loses popularity? It can be said that this is still a new technology that is still developing and will probably surprise us more than once. 
Dużą korzyścią, jaka płynie z wykorzystania NFT, jest zwiększona efektywność rynku. Możliwość przekształcenia zasobu fizycznego w cyfrowy zdecydowanie usprawnia wiele procesów, a także eliminuje pośredników. Na przykład tokeny NFT, które reprezentują dzieła sztuki, nie potrzebują już udziału agentów czy mecenasów. 
The popularity of NFTs began primarily in art and entertainment. Today, tokens are beginning to function in the financial and business spheres as well. In a very short period of time, non-exchangeable tokens are finding newer and newer uses, so it seems that this technology will not be forgotten soon. What else will NFT tokens be used for? The future will show!
Latest articles