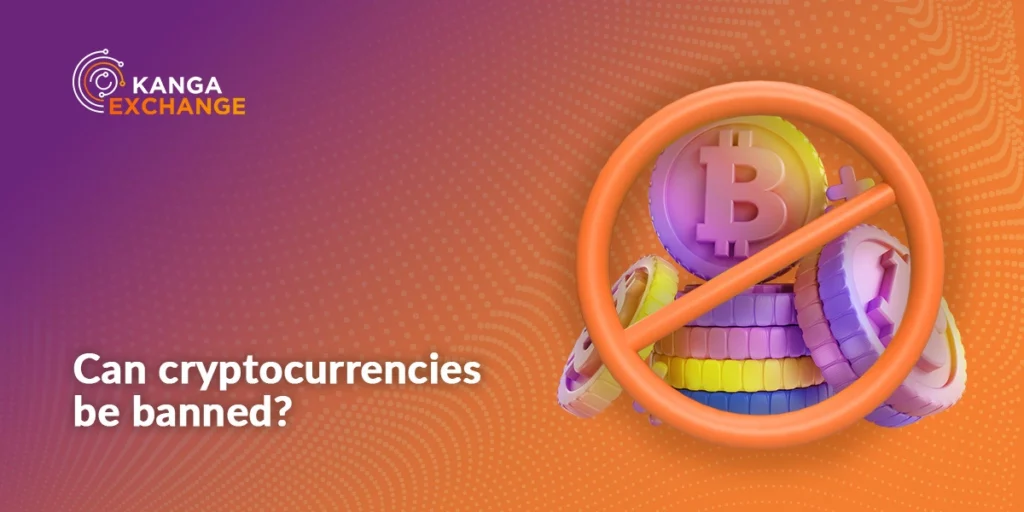 Since the inception of digital currencies, there have been concerns that it is only a matter of time before the cryptocurrency ban is officially introduced by individual, if not all, countries in the world. Bitcoin is often cited as a threat to traditional monetary systems capable of undermining the sense of central bank jurisdiction over money in general. Moreover, many believe that cryptocurrencies facilitate drug trafficking, money laundering and the spread of ransomware due to their "pseudonymous" nature.
Banned cryptocurrencies – in which countries does this happen?
The question regarding the possible banning of cryptocurrencies has been dispelled to some extent, as these have already been officially banned in several countries. However, only a few countries introduce their absolute ban, understood as possession or use. We are talking here, among others about Algeria, Ecuador, Egypt, Pakistan and Nepal. In Saudi Arabia and Taiwan, there are partial restrictions, most often boiling down to blocking the possibility of performing simplified cryptocurrency transactions by financial institutions.
The situation is interesting because the overwhelming majority of countries not convinced of crypto liberalization occupy relatively low positions in the Democracy Indexes prepared by the Economist Intelligence Unit. In their case, the democratic system is assessed as flawed or worse.
What does the cryptocurrency ban in China look like?
Of all the countries that have taken a negative stance on cryptocurrencies, China is by far one of the most aggressive policies aimed at the industry.
Encouraged by commitments to carbon neutrality (and, as experts have pointed out, the inevitable launch of the digital yuan), China has cracked down on cryptocurrency companies.
China has long maintained a ban on cryptocurrency trading, but in 2021 the country forced cryptocurrency miners to shut down and move their business out of the country, while the People's Bank of China (PBoC) issued an edict for payment platforms and banks to cease cryptocurrency activities.
Before the crackdown on mining, China controlled about two-thirds of the world's bitcoin mining industry. There was a massive exodus of miners while the Huobi and OKEx crypto exchanges restricted services to Chinese customers. Even individual cryptocurrency-related accounts have been blocked by the popular Weibo social network.
Interestingly, even the most strenuous efforts of the Chinese government were not able to stop people from continuing to use foreign cryptocurrency exchanges (thanks to the VPN).
Meanwhile, the bitcoin hash rate steadily recovered after the initial slump after the mining ban in China. While Bitcoin's price has yet to return to pre-bans in April and May 2021, it has steadily increased since the end of July.
Can the US ban Bitcoin?
Currently, cryptocurrencies in the United States are legal. The Securities and Exchange Commission (SEC) has concluded that a digital currency is not a security, and the Commodity Futures and Trading Commission (CFTC) declared in 2015 that it is a commodity, like gold, and therefore subject to its regulation . Furthermore, in 2013, the US Treasury Department's Financial Crimes Enforcement Network (FinCEN) issued guidelines stating that it is legal to invest in and use cryptocurrencies as a form of payment as long as the seller of goods or services is willing to accept it.
Due to the amount of legal and state laws in force in the United States, specific laws relating to the subject of cryptocurrencies vary from state to state. For example, entrepreneurs wishing to start a digital currency business in Hawaii must first undergo special training. A successful outcome entitles the trader to obtain a license to transfer money.
Cryptocurrency ban in Poland – is it possible?
Luckily, the Polish cryptocurrency market is protected by domestic regulations found in both the national and EU legal systems.
Any doubts concern the difficulties in running crypto companies and the potential elimination of PLN markets on cryptocurrency platforms. Then Poles would have to use other fiat currencies, such as US dollars. Nevertheless, the current Polish government does not seem to be eager to complicate the progressive adoption of cryptocurrencies into the everyday world. To stay up to date on cryptocurrencies, visit our blog!